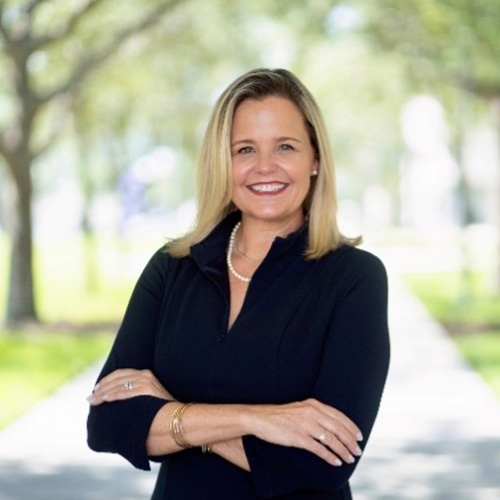 Lili Betancourt Space provides oversight and sets strategic priorities to support the CasaCuba initiative, focused on Cuba and Cuban American studies, including history, art, music, and cultural contributions, with the ultimate goal of creating the world's premiere Cuban academic and cultural center at Florida International University. Prior to her current role, Lili served as CasaCuba's founding Director of Development. As such, she directed all fundraising activity for CasaCuba and served as the frontline fundraiser for the CasaCuba capital campaign. Since joining the project, Lili has raised over $15 million in major and principal gifts. She has also led the development effort on four recent principal solicitations for an additional $30 million in philanthropic gifts currently in the negotiation phase.
Over the past 20 years, Lili has dedicated her career to mission-driven organizations. Before joining FIU, she was Assistant Head of School at St. Philip's Episcopal School in Coral Gables, Florida. She has also worked for various non-profit organizations in fundraising and stewardship, most notably Best Buddies International and Burger King's Have It Your Way Foundation.
A first-generation Cuban American and native of Miami, Lili is a magna cum laude graduate of Boston College. Lili is also a proud alumna of FIU, where she received a master's degree in education.