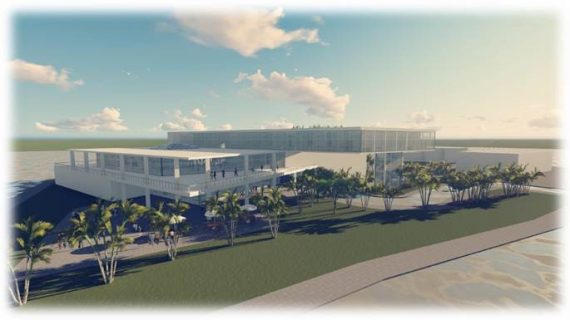 Through the Círculo de Literatura Cubana Contemporánea, part of the CasaCuba at Books & Books initiative, readers will be invited to meet on the last Tuesday of every month to discuss books by writers who represent the contemporary Cuban literary tradition. The club's inaugural book list will be unveiled during a celebratory event at Books & Books in Coral Gables that will formally launch the initiative on Tuesday, Jan. 29, 2019. At the event, there will be special presentations including a reading by author and FIU alumnus Richard Blanco and an opportunity for participants to interact with other authors.
A place where our children, and their children, will learn about the history of our island and our cultural traditions. A hub of resources for the community to advance our education and professions. A meeting place for conferences, exhibitions, and artistic performances. The most consequential, global think tank focused on Cuba and the Cuban people.
That vision is CasaCuba. 
"I hope our gift will help provide a place where everyone can learn about and appreciate the unique, multi-layered Cuban culture and history. I'm looking forward to seeing this project develop into a true home for Cubans and a resource for our community and beyond."
-Agustín R. Arellano, Sr., co-founder and Chairman of NV2A Group, CasaCuba Board Chair
"I am honored to join FIU and lead an initiative that will consolidate the University's already prominent work in Cuban studies. Through CasaCuba, I am excited to engage the community to promote an even greater understanding of Cuba and preserve our extraordinary legacy for generations to come." 
-María Carla Chicuén, CasaCuba Executive Director
The initiative will harness FIU's prestigious scholarly and cultural resources to activate its extensive Cuban collections for scholars and the public, with the eventual goal of constructing a 50,000-square-foot facility on FIU's campus